Kids who go hungry more likely to access care for mental health, substance use: Ontario study
The 52-year-old lives in an apartment with her daughter and two granddaughters, who are nine and six.
Rising rent and food prices mean Miller has to sometimes choose between paying her bills or buying groceries.
I leave the bills until I can afford it, because I have to get the food, she told CBC News.
The Millers rely on social assistance and income from some part-time work, but they say it's not enough to keep pace with the rising cost of living.
It's really difficult because sometimes the food, what I want [my grandchildren] to eat, I can't afford it, because the budget, said Miller, noting she worries about the impact on their health.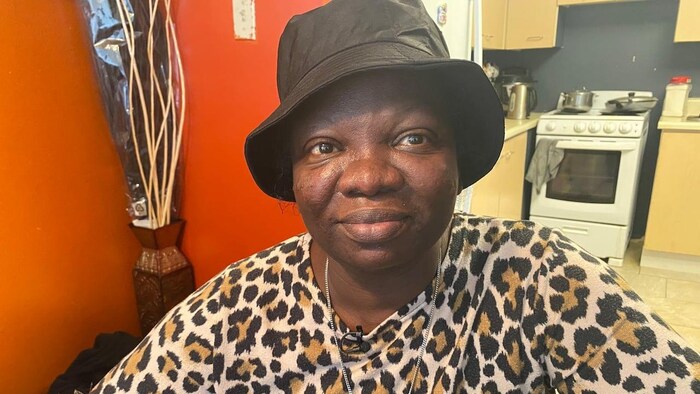 A new study published Monday (new window) in the Canadian Medical Association Journal (CMAJ) highlights the clinical impact a lack of access to affordable, healthy food can have on young people's mental health.
It found that in food-insecure households, kids could ultimately end up relying more on the health-care system to cope with mental health and substance use disorders. 
In Canada, the number of people facing food insecurity — meaning they can't afford an adequate diet — has significantly grown in recent years due high inflation and the fiscal constraints brought on by the COVID-19 pandemic.
The more severe the food insecurity the household was experiencing, the more likely it was that children and adolescents would have a contact with health services, said Kelly Anderson, the study's lead author.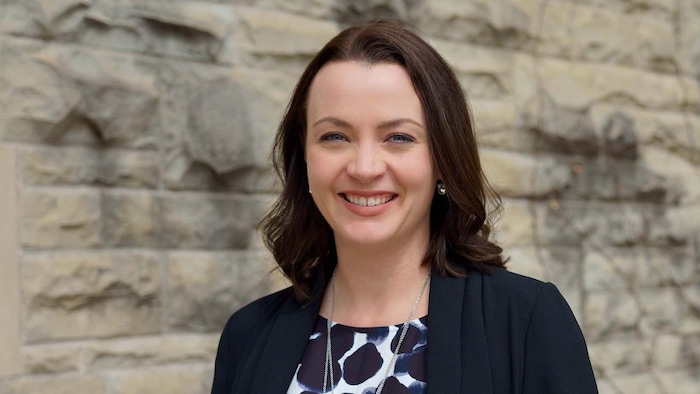 Anderson is an associate professor and Canada Research Chair in Public Mental Health Research at Western University in London, Ont. 
Past research on food insecurity (new window) has warned of the psychological distress it can cause kids, too. But to Anderson's knowledge, this study is the first to show how food insecurity can likely lead to clinical disorders that strain the system. 
Last year, 6.9 million Canadians, including 1.8 million children (new window), faced food insecurity. In Ontario, public health data (new window) says that one in five children live in a household that struggles to put healthy food on the table. 
Unmet basic needs can cause stress: researcher
To analyze the link between food and mental health, researchers looked at data between 2005 and 2014 that was connected to a community health survey on a lack of access to healthy foods. 
The study looked at information from more than 32,000 children, with more than 5,200 of them living in food insecure households. The children were between the ages of one and 17 years old. 
Results showed that kids living with food insecurity accessed medical services for mental health or substance use disorders 55 per cent more than those who had access to an appropriate diet.
They also recorded a greater prevalence of emergency department visits and hospital admissions — 74 per cent more — compared to those who were food secure.
Most commonly, the study said, health professionals were being contacted to address neurodevelopmental disorders, like autism, attention deficit hyperactivity disorder (ADHD), or a mood or anxiety diagnosis. 
I think it's an indicator of living in a state of chronic stress, where you're unsure whether even your most basic needs will be met, said Anderson. 
The results say that kids were less likely to have a psychotic disorder, substance use disorder or engage in deliberate self-harm. 
It's an especially devastating read, Dr. Gary Bloch, a family physician at St. Michael's Hospital in Toronto, said of the study. 
It is incredibly sad to think about children who are growing up without access to enough food, without access to enough money to live, on a day-to-day basis. 
Bloch's career focuses on the health impacts of poverty and the inequities that exist in accessing care. 
While he says the study confirms what is already known, the focus on children creates an urgency to deal with this problem, as kids have little ability to control the social environments they grow up in. 
Data more than 10 years old 
A key drawback of the CMAJ study is that the data is more than a decade old.
Since the data was collected, even more Canadians have become food insecure, especially in recent years. Inflation hit a 39-year high last summer (new window).
We might expect that if we were to repeat the study using more recent data, that we would find even stronger effects and more frequent use of mental health and substance use services among children, Anderson said. 
The findings also could not be generalized to First Nation communities and people living in remote parts of the province.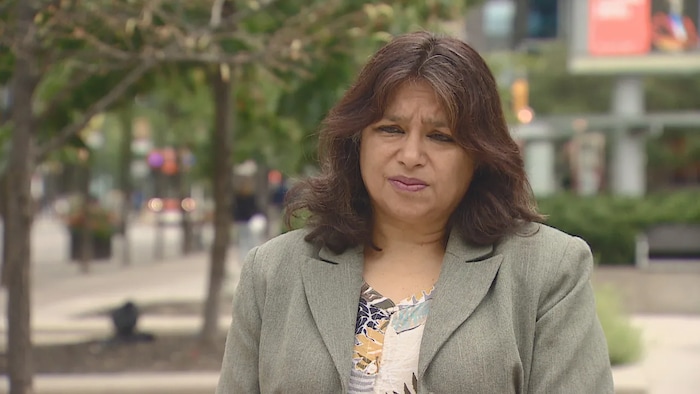 Dr. Anna Banerji, a pediatrician and infectious disease specialist in Toronto, studies food insecurity in Indigenous youth. She says this issue impacts them in a major way, and often leads kids to lose focus at school and eventually drop out.
That leads to that cycle of poverty, she said. These kids can have mental health issues as a consequence of food insecurity, and food insecurity is a consequence of their mental health issues. So it's really both ways.
Calls for more income supports, food programs
The study's researchers say their findings emphasize the need for more initiatives to tackle food insecurity as a way to lower strains on the health-care system and prevent poor mental health outcomes that can follow a person throughout their life.
Many of the risk factors that we think about in the area of mental health are very difficult to change, but [food insecurity] is one where there is something we can do about it, said Anderson.
WATCH | Why food banks aren't a long-term solution:
Début du widget Widget. Passer le widget ?
Fin du widget Widget. Retourner au début du widget ?
There are public policy interventions, like basic-income programs, that can ensure families have adequate resources to support themselves, she said.
Banerji adds that schools can include nutritious breakfast or lunch programs to help kids that might arrive hungry. 
Meanwhile, for Bloch, he says the study shows that resources should be put directly toward dealing with poverty — otherwise its impacts will likely end up costing more in the future. 
If we don't want to pay to prevent those visits, we will pay for the visits themselves, and pay for all the ramifications of those visits, through the health system, through increased supports in the education system [and] … in social services systems, he said. 
We have real choices to make about where we want to spend our money.
ABOUT THE AUTHOR
Jennifer La Grassa (new window) · CBC News · Videojournalist
Jennifer La Grassa is a videojournalist at CBC Windsor. She is particularly interested in reporting on healthcare stories. Have a news tip? Email [email protected]
---
With files from Lauren Pelley and Melanie Glanz